Give your friends and colleagues a party to look forward to, start your enquiry for a Christmas booking or venue hire at Mr Fogg's.
This year Mr Fogg's will showcase the best in London hospitality whilst strictly following Government health guidelines.
We respect that individuals and businesses have had a tough time in 2020 and are therefore being as flexible as possible with regard to the pricing and deposit requirement for our Christmas offers.
We hope that you choose to join us for a most memorable and enjoyable celebration.
Christmas Private Parties
Available to hire from 20 to 50 guests
The elegant Gin Parlour is the perfect space for your Christmas celebrations. Housing a plethora of gins, tonics and botanicals, we provide all the components necessary for the perfect festive libations. Join us for our private expert-led Gin Safari, where intrepid guests will be able to learn all about the spirited history of London's favourite tipple, whilst sampling from our fine collection of over 200+ bottles.
Christmas Experiences
Gin lovers can sample a selection of the parlour's large collection of gins, whilst enjoying tasty sweet & savoury treats in our infamous G&Tea offer. Or for a midweek tipple, join us for indulgent 'Cream Cakes & Cocktails'.
Mr Fogg's Gin Parlour Menus
Gin Parlour Signature Cocktails
Aunt Gerturde's Notebook
Physician's Sencha-tional Ramen
£14
Roku gin, Sawanotsuru sake, Kishinamien umeshu plum sake liqueur, fresh lemon juice, sakura sencha tea syrup, wasabi tincture and white chocolate noodles
Dictador Treasure Colombian gin, Roots cinnamon liqueur, Roots rakomelo liqueur, homemade falernum, fresh lime juice, Angostura bitters and passion fruit caviar
Triple citrus-infused Bosford Rosé gin, rhubarb syrup, ginger and fresh lemon juice, topped with Moët & Chandon Brut Impérial N.V. Champagne
Leche de tigre mix-infused The Botanist gin, sweetcorn & sweet potato syrup and fresh lime juice
The Rehydrating Remedy
£13
Whitley Neill Dry gin, Whitley Neill Quince gin, Bán Poitín Irish spirit, wild mushroom syrup, oak bark foam, fresh lemon juice and cactus water
Pine-infused Bulldog gin, chocolate-infused Otto's Athens vermouth, Roots herbal liqueur, Skinos mastiha liqueur and Mediterranean citrus air
A Dose for Your Doshas
£14
Star of Bombay gin, Tia Maria coffee liqueur, Frangelico hazelnut liqueur, cashew milk, pandan syrup, cardamom bitters, sparkling mango foam and sesame marshmallow
Treasure from the Adriatic
£13
VII Hills Italian gin,fortified fig & orange shrub, Mancino Rosso Amaranto vermouth, Rinomato Americano Bianco aperitif, Briotett Fig liqueur, Tio Pepe fino sherry and saline solution
Rose petal-infused Hendrick's Orbium gin, baijiu, electric tincture, Mancino Chinato vermouth, lychee juice and fresh lemon juice, topped with green tea soda
Oxley gin, Whitley Neill Quince gin, Martini Riserva Speciale Ambrato vermouth, chamomile & cumin syrup and fresh lemon juice, topped with Fentimans soda water
Non-alcoholic Compounded Libations
Mediterranean Temperance Tonic
£8
Spain
Juniper berry-infused Seedlip Spice 94 non-alcoholic spirit and marmalade, topped with Fentimans pink grapefruit tonic water
Country Garden Seltzer
£8
United Kingdom
Seedlip Garden 108 non-alcoholic spirit and berry shrub, topped with Fentimans soda water
Gin Parlour Christmas Canapés
Only available for exclusive full venue hires
Please note that canapé menus are subject to seasonal change
Pork & sage sausage roll
£3
Pigs in blankets with honey mustard
£2
Stilton mousse, apple served on sourdough
V
£2.5
Oriental chicken skewers
£3.5
Fish slider with lettuce and tartare sauce
£5
Goat's cheese & caramelised red onion tart
V
£2.5
Duck liver parfait on toasted brioche
£3.5
Grilled polenta bites
V+
£2
Mini blinis with salmon and cream cheese
£3.5
Chilli, ginger & lime tempura king prawns, served with a sweet chilli dip
£2.5
Roast beef, horseradish and mini Yorkshire pudding
£3.5
Fish & chips with tartare sauce
£8
Roasted cod loin with roasted new potatoes and asparagus
£10
Roast turkey with carrots, roast potatoes, Brussel sprouts, cabbage and gravy
£9
Lamb stew with carrots, onions, celery and potatoes
£9
Truffle macaroni cheese
V
£8
Aubergine and sweet potato salad
V+
£7.5
Christmas Pudding brandy sauce
£3
Apple and winter fruit crumble
£3
Cream Cakes & Cocktails
A most decadent selection of cream cakes and an exquisite
Mr Fogg's cocktail expressly created by Passepartout
for your pre-theatre gratification.
Monday – Friday
4.01pm – 6.31pm
Cocktails
Choice of one cocktail per person £27

Bombay Sapphire gin, St-Germain elderflower liqueur, lemon, sugar, vanilla bitters, Fentimans soda water and mint
Bombay Sapphire gin, citrus cordial and ginger bitters
Hendrick's gin, Cointreau orange liqueur, lemon, raspberry jam and egg white
The Botanist gin, orange marmalade, cranberry and lemon, topped up with sparkling wine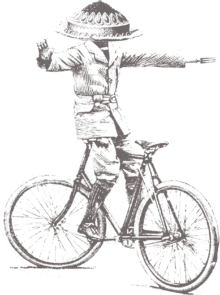 Served with clotted cream and jam
Eton mess Victoria sponge cake
Chocolate cake with whipped cream and red fruit
G&Tea
An age of literature, the Victorian era saw the birth of many of our most beloved literary legends. From the eccentric and astute Mr. Sherlock Holmes, to the valiant and venturesome Alice in Wonderland; the sharp and strong-headed Mary Poppins, to the dual-natured Jekyll & Hyde.
This menu celebrates these heroes of literature,
as we take them from page to potation with flavours as rich as the characters themselves.
£44 per person
Gin Teas
Choose from our delectable worldly libations…
Get an extra pot for £15
Bombay Sapphire gin, hibiscus tea, raspberry jam and speculoos syrup
Bombay Sapphire gin, butterfly pea flower tea, cardamom bitters, ginger syrup and lemon
Bombay Sapphire gin, Earl Grey tea, cinnamon syrup, lemon and liquorice bitters
Faith, Trust, and Pixie Dust
Star of Bombay gin, vanilla tea, chocolate bitters and chilli syrup
Sweet and Savoury Delicacies
To partner your libations with
Smoked salmon / cucumber & crème fraîche / egg mayonnaise & watercress / chicken and roast vegetables
Double-chocolate brownies / buttermilk fruit scones / Victoria sponge cake / mince pie
Clotted cream, strawberry jam and lemon curd
Gin List
Encyclopedia Gintonica
Limited Edition & Vintage Gin
Bombay Original Dry Gin 1980s
£40
England 40%
England 40%
England 42%
Cambridge Truffle Gin
£25
England 42%
Germany 49%
Gilbey's London Dry 1970
£30
England 42%
Gordon's London Dry 1940
£90
Scotland 47.3%
Sweden 47%
Martin Millers 9 Moons
£30
England 40%
Tanqueray Export Strength 1970's
£45
England 47.3%
England 45%
Citrus Gin
Juniper berries – Lemon thyme – Dried citrus*
England 45%
England 37.5%
Netherlands 42%
England 40%
Citadelle Blue Bottle
£10.5
France 44%
England 41.3%
Belgium 43.7%
Scotland 43%
england 49.9%
Scotland 43%
USA 40%
USA 42%
Belgium 43.7%
England 45%
Germany 43%
England 40%
Japan 45.7%
England 47%
Liverpool Valencian Orange
£13
England 43%
Italy 41%
England 40%
England 45.2%
Japan 47%
£11
England 46%
England 43%
Japan 43%
Sacred Pink Grapefruit
£11
England 43.8%
England 47.5%
Tanqueray Flor de Sevilla
£10
Scotland 41.3%
Scotland 47.3%
Scotland 41.3%
The West Winds Gin - The Sabre
£13
Australia 40%
England 43%
spiced gin
Juniper berries – Pink peppercorns – Ginger slice – Bayleaf
France 44%
Scotland 40%
City of London Christopher Wren
£12
England 45.3%
England 43.1%
Copperhead Gibson Edition
£14
Belgium 40%
Darnley's View Spiced
£10
Scotland 42.7%
USA 44%
Germany 45%
Gabriel Boudier Saffron
£11
France 40%
Gin Del Professore Madame
£11
Italy 42.9%
Gin Del Professore Monsieur
£11
Italy 43.7%
JinDea Single Estate Tea
£10
France 40%
USAS 47%
Finland 46.3%
Mexico 45%
England 40%
England 43.8%
England 44%
Sweden 40%
Spring Gin Black Pepper
£20
Belgium 40%
St. George Botanivore
£12
USA 45%
USA 45%
England 42%
Uncle Val's Peppered Gin
£14
USA 45%
Floral Gin
Juniper berries – Mint – Sage
England 40%
Bombay Sapphire English Estate
£10
England 41%
England 37.5%
Citadelle Extreme No.2 Wild Blossom
£13
France 42.6%
USA 40%
Belgium 46%
Scotland 43%
France 40%
Hendrick's Midsummer Solstice
£11
Scotland 43.4%
England 41.3%
Nordés Atlantic Galician
£12
Spain 40%
Old Curiosity Apothecary Rose
£12
Scotland 39%
Old Curiosity Chamomile and Blue | Cornflower
£12
Scotland 39%
Old Curiosity Damask Rose
£14
Scotland 39%
Old Curiosity Lavender & Echinacea
£12
Scotland 39%
Strathearn Heather Rose
£10
Scotland 40%
England 47.3%
England 47.3%
The Bitter Truth Pink Gin
£12.5
Germany 40%
Warner Edwards Elderflower
£12
England 43%
Herbal Gin
Juniper berries – Rosemary – Basil – Dried lemon
Adnams Copper House First Rate
£12
England 50%
England 50%
Scotland 43%
England 40%
England 40%
USA 40%
Scotland 41.8%
Copperhead Black Batch
£14
Belgium 42%
England 46%
Wales 42%
Wales 42%
USA 47%
England 45%
England 47%
Edgerton Original Pink Gin
£9
England 45%
Scotland 43%
Scotland 43%
Germany 44%
Filliers Dry 28 Pine Tree Blossom
£15
Belgium 43.7%
England 47%
Spain 42.7%
Ireland 43%
Scotland 41.4%
Scotland 43.4%
England 42%
Japan 45.1%
Spain 38%
Germany 47%
Italy 43%
England 47%
Italy 43%
England 44.8%
Netherlands 43%
England 43%
Belgium 40.5%
Scotland 46%
Norway 43%
Italy 43%
Netherlands 44.5%
Juniper Lead
Juniper berries – Dried lime – Sage
Adnams Copper House Dry
£9
England 40%
Ableforth's Bathtub Gin
£12
England 43.3%
Bols Silver Top Dry Gin
£8.5
Netherlands 42%
England 37.5%
England 40%
New Zealand 40%
Burleigh's London Dry
£10
England 47%
England 42%
England 40%
Scotland 40%
East London Liqueur Company
£9
England 40%
France 42%
England 43.5%
Australia 41.8%
Gin Lane 1751 London Dry Gin
£9
England 40%
Gin Lane 1751 London Dry Gin
£9
England 40%
Sweden 40.5%
Plish 43.5%
England 43%
USA 43.9%
England 43%
England 38%
England 41.2%
England 42%
england 41.6%
Belgium 40%
USA 45%
Tanqueray Export Strength
£8
England 43.1%
Tarquins Cornish Dry Gin
£11
England 42%
Van Wees Three Corners
£9
Netherlands 42%
England 43.3%
Worship Street Whistling Shop Cream
£13
England 43.8%
England 43%
Barrel Aged
Juniper Berries – Dried orange – Bayleaf
Ableforth's Bathtub Gin Cask-Aged
£13
England 43.3%
Beefeater Burrough Reserve
£18
England 43%
USA 44%
France 44%
Dictador Colombian Ortodoxy
£11
Colombia 43%
Dictador Colombian Treasure
£13
Colombia 43%
East London Oloroso Barrel Aged
£15
England 46.1%
USA 45.4%
Belgium 43.7%
Hayman's Family Reserve
£11
England 41.3%
USA 47%
£17
Finland 42.6%
USA 46%
Genever
Juniper berries – Dried lemon – Rosemary
Netherlands 42%
Netherlands 42%
Bols Genever 1575 Barrel Aged
£13
Netherlandds 42%
De Borgen Old Style Genever
£13
Netherlands 40%
De Borgen Dutch Corenwyn
£12
Netherlands 38%
Filliers Oude Graanjenever 5 YO
£10
Belgium 38%
Rutte Old Simon Genever
£11
Netherlands 35%
Zuidam 5 Years Old Zeer Oude
£14
Netherlands 38%
Sloe Gin
Juniper berries – Blueberries – Red amaranth
Germany 35%
England 26%
England 29%
Whittakers Clearly Sloe
£11
England 42%
Old Tom Gin
Juniper berries – Dried grapefruit – Mint
Citadelle No Mistake Old Tom
£14
France 46%
City Of London Old Tom
£12.5
England 43.3%
England 46%
England 40%
England 40%
Sweden 43%
England 43%
Japan 47.4%
Navy Strength
Juniper berries – Pink peppercorn – Dried lime
Ableforths Bathtub Navy Strength
£13
England 57%
Dodd's Kew Explorers
£11.5
England 57.3%
Four Pillars Gin Navy Strength
£15
australia 58.8%
England 57%
Sweden 57%
Ki No Bi Navy Strength
£18
Japan 54.5%
Martin Millers Westbourne Strength
£12
England 45.2%
Perry's Tot Navy Strength
£14
USA 57%
Plymouth Navy Strength
£12.5
England 57%
England 57.7
Spirit of Hven Navy Strength
£15
Sweden 57.1%
Tarquin's The Seadog Navy Strength
£14
England 57%
West Winds Gin The Cutlass
£16
Australia 50%
England 40%
Germany 30%
England 40%
Peru 42.8%
Ireland 40%
Warner Edwards Honeybee
£12
England 43%
Warner Edwards Rhubarb
£12
England 40%
England 43%
Fentimans Mr Fogg's Tonic
£2
Fentimans Botanicals Tonic
£2
Fentimans Pink Grapefruit
£2
Fentimans Yuzu Tonic Water
£2
Fentimans Rose Lemonade
£2
Schweppes 1783 Salty Lemon
£2
Schweppes 1783 Muscovado
£2
Bermondsey Tonic Water
£2
Fever Tree Indian Tonic
£2
Fever Tree Mediterranean Tonic
£2
Fever Tree Elderflower Tonic
£2
Fever Tree Naturally Light Tonic
£2
Fever Tree Aromatic Tonic
£2
Fever Tree Lemon Tonic
£2
Franklin & Sons Rosemary & Olive Tonic
£2
Franklin & Sons Elderflower & Cucumber Tonic
£2
Franklins & Sons Epicurean Rhubarb Hibiscus Tonic
£2
Double Dutch Cucumber & Watermelon Tonic
£2
Double Dutch Pomegranate & Basil Tonic
£2